Instagram is being used by almost everyone with a smartphone right now. Along the very fun side of the app, there is a very annoying side that comes with every application and that is error messages. If you ever got an error message saying "Couldn't post. Tap to retry" this article was made just for you.
Method 1: Check Internet
Obviously, our first and foremost instinct goes to the fact that is the application still connected to the internet. Like all social media platforms, we have to make sure that the internet is connected at the slightest inconvenience and that is mostly the right first step.
Method 2: Instagram server is down
Instagram is acquired by Meta, and where there is no second thought on Meta being one of the biggest tech companies in the world, their servers still have the potential to get down due to multiple reasons. A quick Google or Twitter search will let you know of such a huge outbreak.
Method 3: Spam alert – Comment
The first two methods are relatively very simple, but if that checks out, the rest of the fixes are a bit tricky. Instagram has a very strict spam filter and it tries its best to keep spammers at bay. If your comment has checked any one or more of the following, you may need to re-write the comment before continuously tapping "retry"
Your comment includes more than 5 mentions. Instagram has a limit of 5 mentions in a single comment. Mentions are done by using the symbol "@" followed by the user name of the person you want to be mentioned
Your comment includes more than 30 hashtags.
Your comment has been posted with the same text over and over again
Your comment contains banned phrases or words. They can be explicit or certain age-inappropriate
If your comment has these you may need to change the comment. If that does not work, we have the final trick up our sleeves
Method 4: Spam alert – Account
Instagram's anti-spam filter takes a lot of things into account. It not only checks the content of the comment but also checks the account usage. It knows how a normal person of a certain area uses the app. They have developed very advance artificial intelligence models that help them differentiate the app usage of a human versus a bot, or a spammer. The following can be one of the reasons you are facing this error:
Your account is suddenly engaging on a lot of different posts. This includes likes, comments, shares, saves, follows, unfollows, etc.
Your account is new and is trying to engage on a lot of different posts or accounts
The place you are trying to comment has had you blocked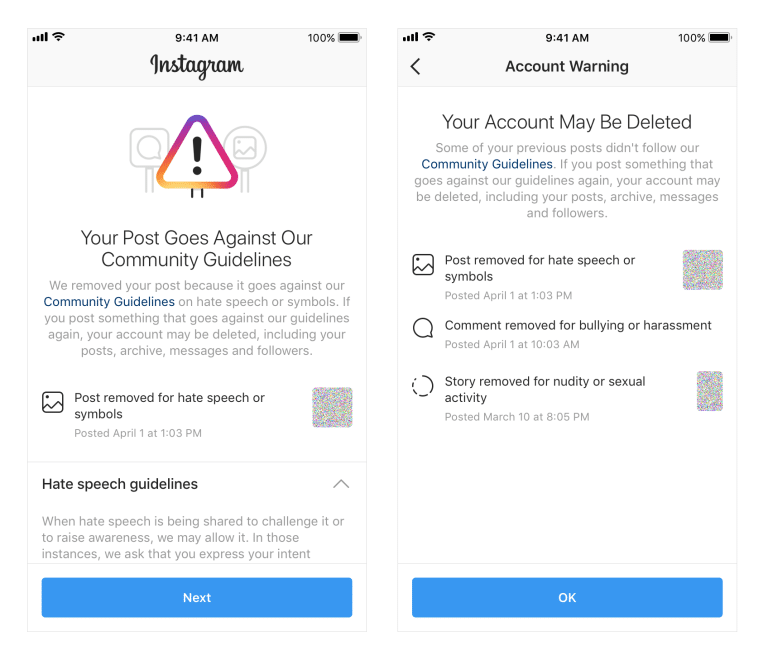 Sometimes the photo or video can also be deleted, or the comment you are replying under can be deleted. It is always a good idea to check through your internet, go to your homepage and come back to the place where you want to comment to make sure that the place you are trying to comment exists.